Delivery problems and material shortages notwithstanding: To realize a complete kitchen in just 12 days is almost impossible in times like these. But only almost. Burger Küchenmöbel GmbH fulfills dealer and customer wishes in record time. The efficient concept of the "12-day kitchen" is made possible, among other things, by a high level of automation in the company's own production, as well as seamless material flow optimization thanks to a digitalization solution.
Let's take a look behind the scenes at what the manufacture of kitchen furniture and machine data acquisition – at first glance two completely different subject areas – have to do with each other.
BURGER KÜCHEN – One family, one goal

Founded in 1917, the family-owned company is now in its third generation and has developed into an internationally active group. The employees are the root of the success, which is based on a four-brand strategy: BAUFORMAT and burger kitchens cover the market range from entry-level to premium segment. BURG is known for top-quality electrical appliances and the badea brand is synonymous with individual bathroom furniture. The company looks back on 106 years of experience, employs 1,200 people and manufactures 650 kitchens per day.
In conversation with Mr. Tröpel, who is also available in-house as a specialist on the subject of optimization, we learn more about the business goals of the Baumann Group: to reduce and cut throughput costs, to become faster and more efficient in order to be able to guarantee the customer promise of "12-day cuisine" at all times. The development of the Baumann Group has always been characterized by constant change and groundbreaking decisions – pioneering spirit, innovative strength, creativity and know-how. So there was nothing standing in the way of us as a young IT service provider and the long-established family business working together, so we could get started straight away.
Mr. Tröpel, please tell us what you are currently working on and how you became aware of Sinfosy's machine data analysis solution.
Currently, everything revolves around material flow optimization and especially the optimization of the sorting system. We have a multi-stage order picking system in the plant and the Sinfosy digital software is now to be used to generate machine transparency. So that we know how fast the individual parts pass through there. We received the proposal for this from SCHULER Consulting – at first we were considering the use of a similar solution from SIEMENS, which would have provided a variety of tools and possibilities. In the end, however, we decided on the Sinfosy model due to its simplicity, because it uses completely conventional smartphones, which are quick and easy to implement and whose use is familiar to everyone.
Is there an experience with SILVA light that you remember as first-class?
The solution could be integrated into the existing processes really quickly, basically there was no such thing as an elaborate installation phase. The data read out from our machines became visible very quickly and so did problems in the production process. We had already had suspicions before, but the machine transparency now proved it – certainty is worth a lot, because you can work with it.
Based on your experience: What results can you tell us about?
Our production processes could be rescheduled by the recorded data, optimized by the documented times and figures. In this way, we achieved an improvement in throughput times quite quickly. Sources of errors could be identified on the basis of the data supplied. Longer waiting times were found and eliminated. Picking errors and employee errors were eliminated. Stacks of materials were reorganized through tracing. The system and transparency led to a rethinking of the entire manufacturing process.
What were the biggest fears, uncertainties or doubts you had before implementation?
Our fear was that Sinfosy's system would not provide any new insights – or would not provide any benefit to the company. We wanted to avoid an expense with no profit for the company at all costs. In the end, however, we made the absolutely right decision.
Would you change anything about our product or services?
By using SILVA light, we became aware of several internal company problems that we would have preferred to have discussed in advance. For example, we lacked comprehensive coverage of the W-LAN in production, which we had to retrofit. We also had inaccessible machines. After a few months, however, all the wireless holes and barriers had been eliminated. It was also a change for the employees at first. They feared surveillance by the employer. However, after the staff had been sufficiently informed and instructed, all fears were dispelled. We would like to see additional equipment in our range for the application: things like mounting materials, magnet inserts, sleeves, beacon enclosures. It would be nice if induction charging of the beacons was possible.
What will you use a SINFOSY solution for next?
We are thinking of automated processes for material transports: When are there buffer areas? Where did the material end up and when? There will continue to be digitalized processes to save paper and climate-friendly logistics with EURO 6 standard trucks. Hybrid vehicles and in-house e-fueling stations are also building blocks of our sustainability concept.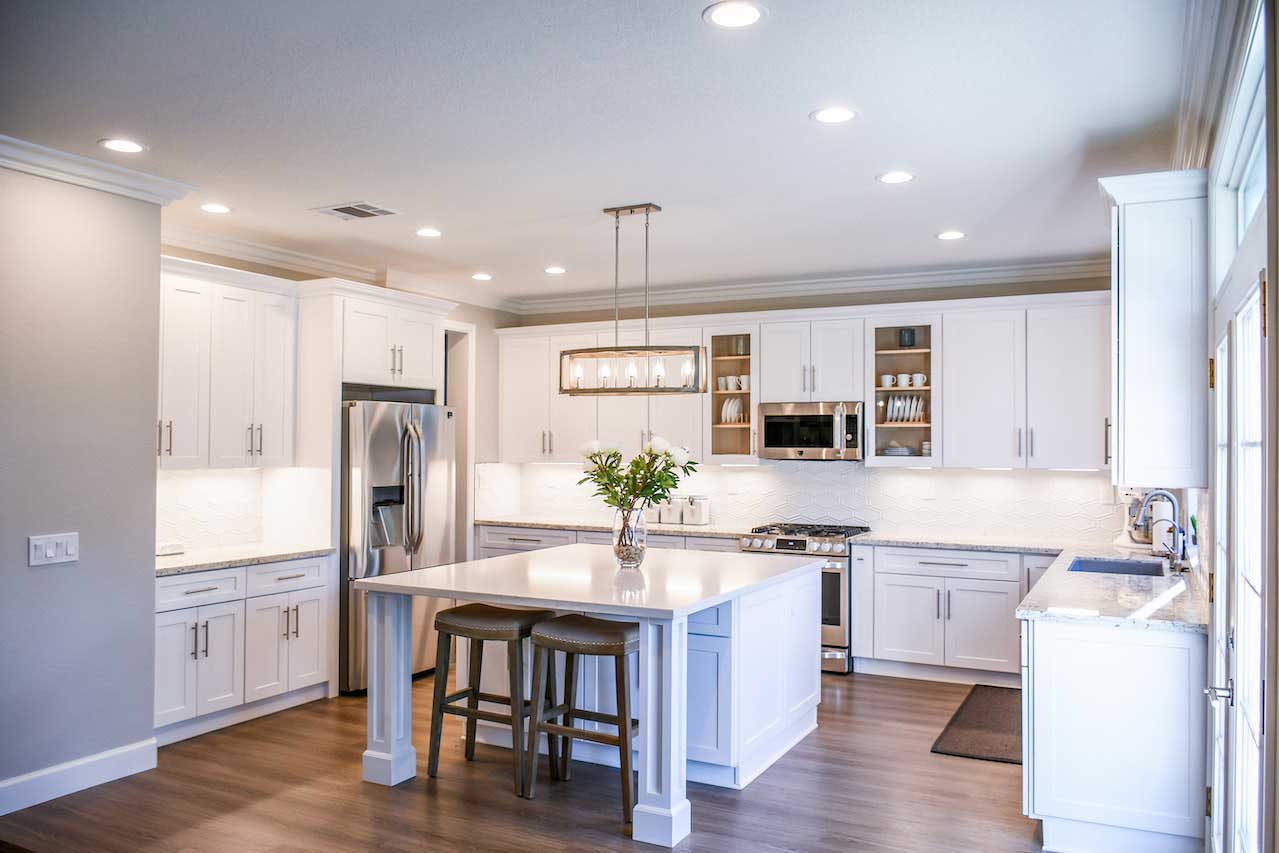 The "MADE IN GERMANY" brand seal is the benchmark and top maxim in all production areas of the Group.