Retrieval for management, staff and consumers
In the manufacturing industry, spare and wearing parts are causing problems through their different origins. With SIGNID, uncertainties in material management belong to the past. With QR-code technology and our app, you can store, retrieve, change and update as many pieces of information as you want for a certain component: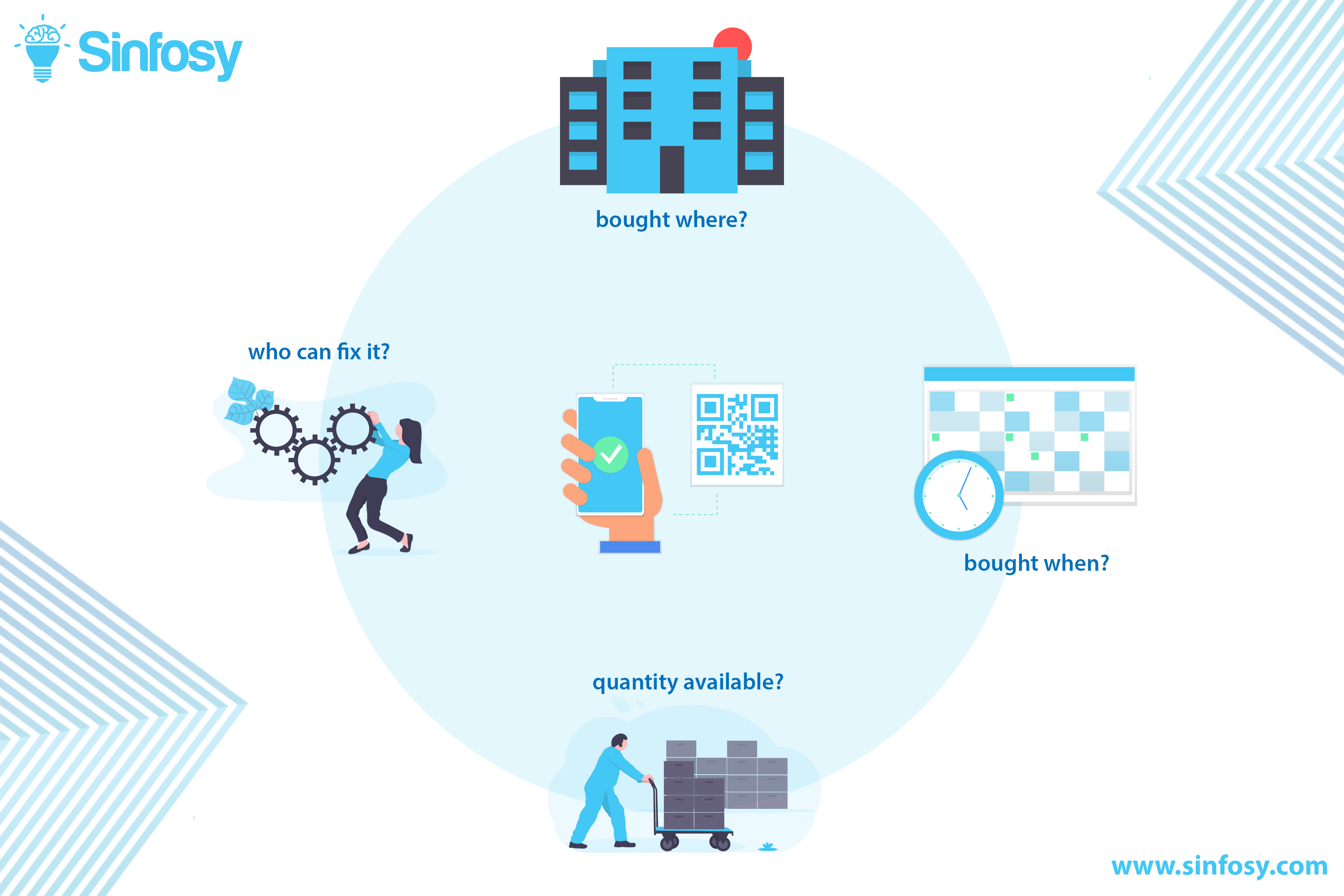 Imagine endless use cases when individual products are receiving their own identity
Shopfloor Management
With SIGNID you can optimize the processes of reordering, purchasing or replacement procurement as well as the associated workflow.
component branding
SIGNID is protecting your products against brand piracy through individualization. Machines or scaffolding parts that are used on construction sites can also be preventively coded against theft.
Get in touch with your customers
Products receive a digital identity with date of manufacture, individualized safety instructions or a link to a company-owned shop.
WHAT MAKES SIGNID SO INTERESTING FOR DIFFERENT APPLICATION PURPOSES?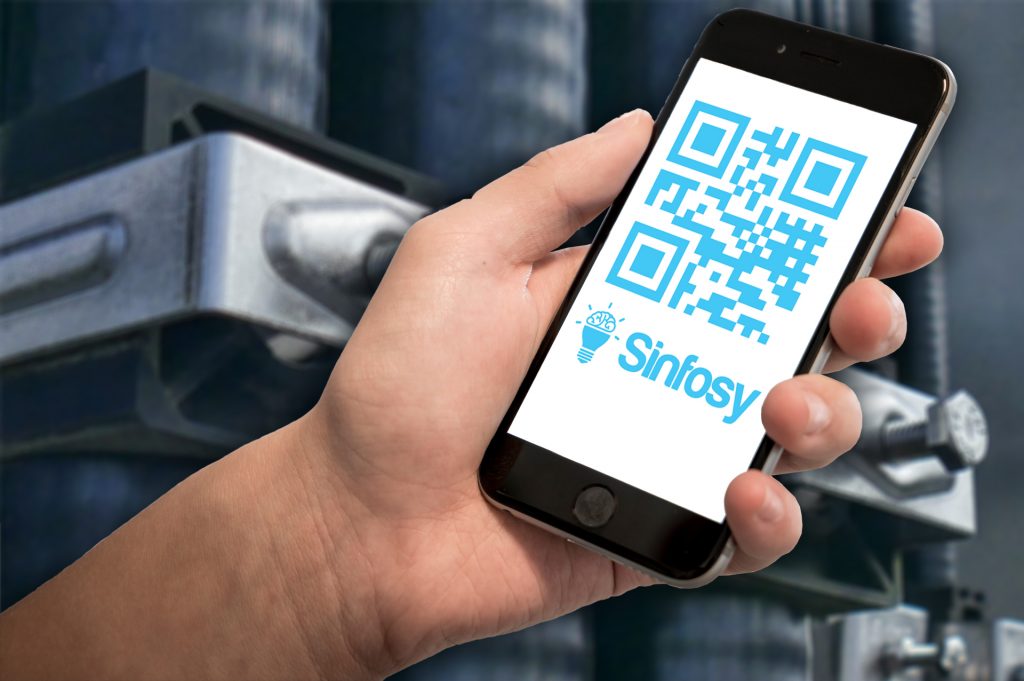 SIGNID provides a central management portal for creating, organizing and analyzing static or dynamic markings in the form of QR, data matrix, barcode or NFC chips.
Different statistics and analyzes can be created via the portal. For example, it is also possible to determine when a code was last read in, by whom (anonymously), where and when this happened. The connection takes place via data-upload or integration into the company-owned IT.
The "markings" can be applied to any material. For NFC chips, they can also be used internally. The production methods of attachment also includes lasers, printing or gluing. The material will not be damaged.
Our assessment is that companies worldwide are interested in getting closer to their customers. This is particularly desirable when there is currently no direct customer access to distribution through intermediaries.
Like every other of Sinfosy's solutions, SIGNID comes as "System as a Service" and can be and can be operated intuitively. The interfaces (app & backend) offer the following functionalities:
The App
• Registration with username / password
• Reading out QR-codes
• Registration of new codes
• Use of GPS data
• Branding
• Activation of premium functions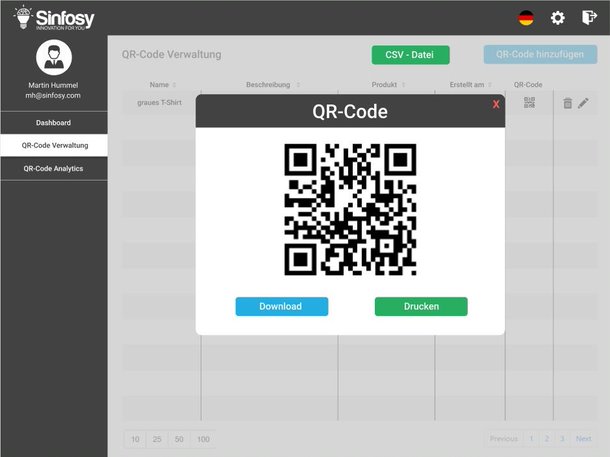 The Backend
• Customer administration
• Role management
• User administration
• Code Management / Sending
• Premium functions management / activation
We make machine-readable markers internet-capable. Our developement makes it possible to call up the individualized information from any smartphone with any app (reading barcode, data matrix, QR code or NFC).
Our services include:
Provider recommendations for marking technologies
Provision of the backend for code generation and evaluations
Implementation services
customer app developement on demand with our partners
Using SIGNED: What is our technology capable of doing?
Marking codes for the customers of ALTRAD.
With the purchase of scaffolding components, the customer (a construction site) receives a code from ALTRAD that entitles him to brand a number of parts that have already been marked in advance. If necessary, the customer uses the app to collect the relevant material. This is possible from several devices until the specified number is reached.


SIGNID helps to solve the following tasks on the construction site:
• Billing
• Finding scaffolding parts, if they got scanned somewhere (via Smartphone GPS)
• Live inventory (where are which scaffolding parts, what number in total)
• Planning for scaffolding (release when / how much)
• Proof of ownership for the lessor
• Repeat orders via the company's shop
• Safety instructions
• Production date
Request a non-binding offer for SIGNID or sign up for a workshop now!
Now you have an idea of what SIGNID can do to add value to your business. Ask now for the conditions that fit to your needs!
Would you like to try SIGNID? We are happy to organize a workshop with a partner consultant live at your place.
We deliver Industry 4.0 to you.