Digital communication for all divisions
How to keep my employees up to date?
How current are my information boards?
How to improve communication processes in my company?
How to capture work instructions digitally?
Digital info board
without investment and IT project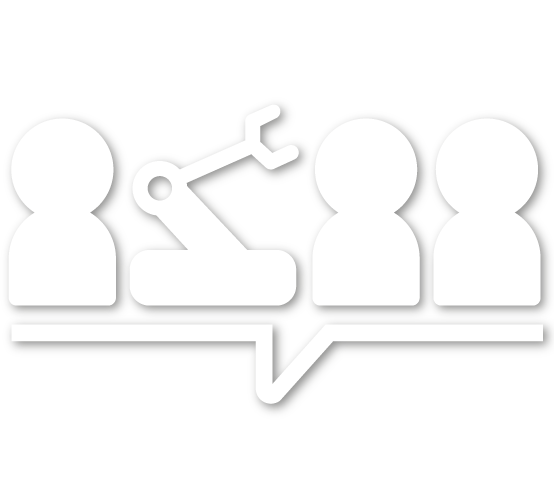 The bulletin board is essential for almost all industries to share information of all kinds. The problem is that this information is out of date quickly and can not be distributed effectively. Well-functioning communication is important, not only at the department level, but also across all departments and across all hierarchical levels. A digital blackboard or digital info board can solve these and many other problems and may be a start to smart manufacturing and smart shopfloor management.
STPS is much more than a digital bulletin board, helping companies across all industries eliminate existing information barriers and media disruptions. Work instructions, live machine data, action and shift schedules (the list of possibilities is endlessly long) are available centrally around the clock and from anywhere – digitally and with tools that are familiar to all. The data is collected digitally and made available as needed – the right data at the right time at the right place. This ensures greater process reliability, more efficient operations and ultimately increases productivity.
STPS, our digital information board, is a low-cost enterprise-class digital communications solution based on proven technology while being fast and easy to deploy. No investment, no IT project. Make your shopfloor smart. Contact us and we'll show you Industry 4.0 in Action!
INNOVATION AWARD 2017
STPS is the winner of the Brandenburg Innovation Award Cluster Metal 2017
The video was kindly provided by medienlabor GmbH
STPS helps you keep your employees up to date –with much less effort than before!
Provide an engaging experience
Create messages that encourage your colleagues to take action. Inform your employees about changes in the shift schedule, current orders or quality information …
Save resources
With the help of the convenient display options, labor costs can be saved. The easy-to-use deployment tools are designed to save time, money and nerves.
Deliver relevant messages
Sometimes information is relevant only relevant for certain employees or at specific times. With STPS, you and your employees can define messages exactly down to a few seconds.
Actual content – any time
Simply tag documents with an expiration date and they will disappear. You can even update the information from home.
Functions & Features
Easy
One of the outstanding features of STPS: It's easy to understand! We put the most effort into the simplest possible user guidance.

File support
Whatever you want to convey, we help you. Some data types can even be zoomed by multitouch on the tablet.

Change of order
Nothing lasts forever. For this reason you can change the order of the elements as you like.

Ticker messages
Just define ticker messages that you can barcode with. Important messages can not be lost anymore.

Display time
Some information is more important than others. Some information pages need to be considered longer than others. Simply adjust the display duration to inform your employees in the best possible way.

Rights-based web portal
You decide which information is entered by which employee and which information is shown at which point. The comfortable rights system allows a hierarchical access control.

Intranet und Internet
You can use our system as a service offer in the cloud or in your own data center.

Expiration time
Set an expiration date for your content and do not bother your employees with outdated information.

Actions, ideas, problems
You can - even hierarchically - Enter actions, ideas and problems and manage. Assign them to your employees, change the status, and attach documents and photos. Keep track of how things change!

Security
Your data deserves the highest security standards. That's why we encrypt all data before we save it. So it does not matter where the data is stored.

Live machine data
Do you already use our SILVA system? You can immediately display your machine data live on the display. How about viewing the current output, or even the OEE?
Easy
The use of the app is straightforward - just log in and it works.

Always the relevant information
The predefined information is displayed automatically.

Change the order
Your employees do not always want to see the information in the predefined order. Change the order in the app.

Play / Pause
just pause the playback to discuss individual content in the team. Then press Start and the presentation continues.

Multitouch Display
Do you want to see more details? Just zoom in. You know the finger movements to do this. You want to jump further in the presentation - you can do that with a simple gesture.

Live machine data
Your machines provide the app with the appropriate data. This may be be a simple pass-through number, the current machine configuration or even a complex OEE.

Intranet & Internet
Our system as a service approach provides you with a 3G / 4G data connection. So you are not dependent on existing networks.

Security
Your data deserves highest security standards. We encrypt every dataset before storing it. It does not matter where the data is located.

Rights-based app
Depending on the rights you have been granted in the portal, you can view the content of one or more teams.

Actions, ideas, problems
Create ToDo Lists. Adjust processing statuses and document progress. Just attach a photo and the documentation is complete. See how things move!